Ripcord solutions for fiber optic cable production
Roblon Ripcord is made of polyester or aramid and is used for easy removal of cable jackets. The ripcords are available in a variety of thicknesses and breaking strengths, lengths, coatings and colors. It is also available in non-wick, water-blocking, and flat-shaped versions.
We continue to develop our ripcord solutions to meet the demand of fiber optic cable production world-wide.
Products
Roblon Aramid Ripcord for cutting of corrugates steel tapes and cable jackets.
---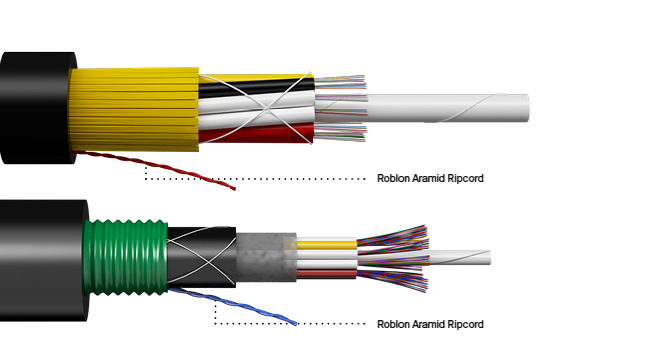 Key features
Excellent cutting proporties
High and uniform cord quality
Easy to trace
Available in WB versions
Available in coloured versions
Downloads
Roblon Polyester Ripcords for easy removal of the cable jacket.
---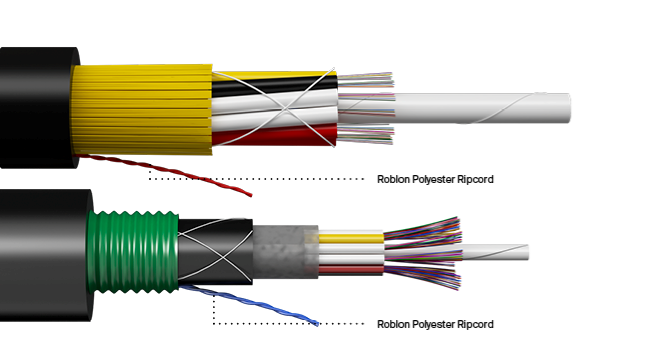 Key features
Excellent cutting properties
High and uniform cord quality
Easy to trace
Available in WB versions
Available in coloured versions
Downloads