Strength members for fiber optic cable production
Our range of advanced composite materials includes aramid fibers. Aramid fibers have always been used as strength members in fiber optic cable production. Today, Aramid fibers are used for ADSS and special cables – e.g. in the military industry.
We offer customized compositions and various coatings to further enhance the performance of aramid fibers.
Products
Roblon Composite Aramid is a hotmelt coated aramid strength member, ideal for ADDS and special cables.
---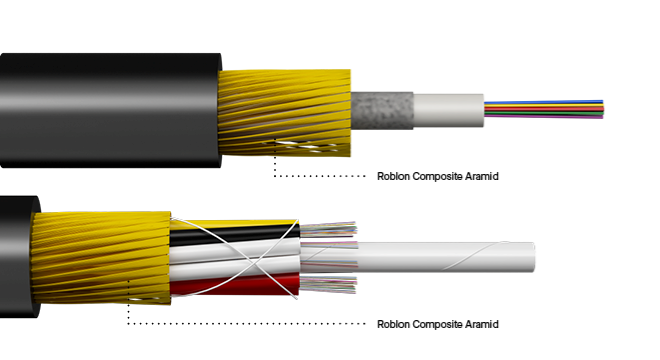 Key features
Hotmelt encapsulated aramid
Fully impregnated
Ideal for aerial cables
Extra adhension properties
Optimal use in Roblon standard servers
Downloads